What is Magento?  Need help with your Magento Site?
Do you have a magento shopping cart site and you do not know how to enter the products or categories.  Maybe you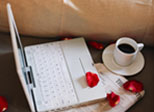 need help add more pages or setting up a blog.  If you need more traffic to your site we can show you how to do the SEO (search engine optimization) on your site.
Magento is an open source eCommerce solution. It comes with a variety of tools, necessarily for building a successful online shop. Magento offers a lot of built-in capabilities, such as promo pricing and coupon codes, detailed statistics, and SEO options.
We recommend Magento as one of the best shopping cart options.  We have many examples of Magento sites that we have developed, working or or added SEO
Give us a call  760-443-1609  and we can answer your questions or a free consultation on your current Magento or any other shopping cart.