Google Shopping is a wonderful tool for merchants to sell their products and in many ways can be compared with SEO.
The same principles apply and the process is similar behind creating product titles.
With Google Shopping Campaigns, however, you don't have the opportunity to choose what keywords your ads should use since Google will automatically match the titles in your Google Shopping feed with searches in Google and your ads will appear when appropriate.
Besides, Google will also look at your overall google shopping feed quality to determine when your ads should show by just matching search queries with your product titles.

Optimize Your Google Shopping Data Feed
Google loves frequently updated information and also you need your products to be accurate.
So each time there's some change regarding your products like price, shipping or on the product description, update your data feed.
Equally as important is running a test data feed, which submits your information to the Google Merchant Center for troubleshooting prior to including products in the search listings.
Using Google Shopping isn't necessarily difficult and if you're selling products online you should be taking advantage of every opportunity to drive qualified traffic back to your product pages through the program. Some of the key product attributes you should be optimising in your feed.
Product Titles
You don't have to use the same product title that you use on your website in your Google shopping data feed.
Retailers generally tend to go with short product titles on the website, typically 40 to 50 characters in length. Whilst this may be suitable for the website, you are losing out on valuable clicks by not making use of the Google shopping title length of 150 characters. The more information you add to the product title including keywords, the better it is for conversions and impressions.
Adding commercial intent adjectives like promotion or offer can be a way to ensure you get impressions from these very highly sought-after searches.
And this is true especially for product categories where the price means a lot and you can compete on the price, it will be efficient to include these words.
Product Descriptions
Although Google allows up to 5000 characters for product descriptions, no one is going to have the patience to read through all of that in your product listing ad. The ideal limit that most retailers look at is around 500 to 1000 character descriptions.
As mentioned earlier in this article, Google shopping can be optimized similarly to how you would SEO a website. So look at product descriptions as meta descriptions and follow similar principles while optimizing these. Again, using the right keywords is the key.
Images
Some key factors while optimizing your images for Google Shopping Ads
Use high-quality images
Do not use stock photos
Make sure the photo highlights your product's best attributes and the lighting is great
Add Image Alt tags and Titles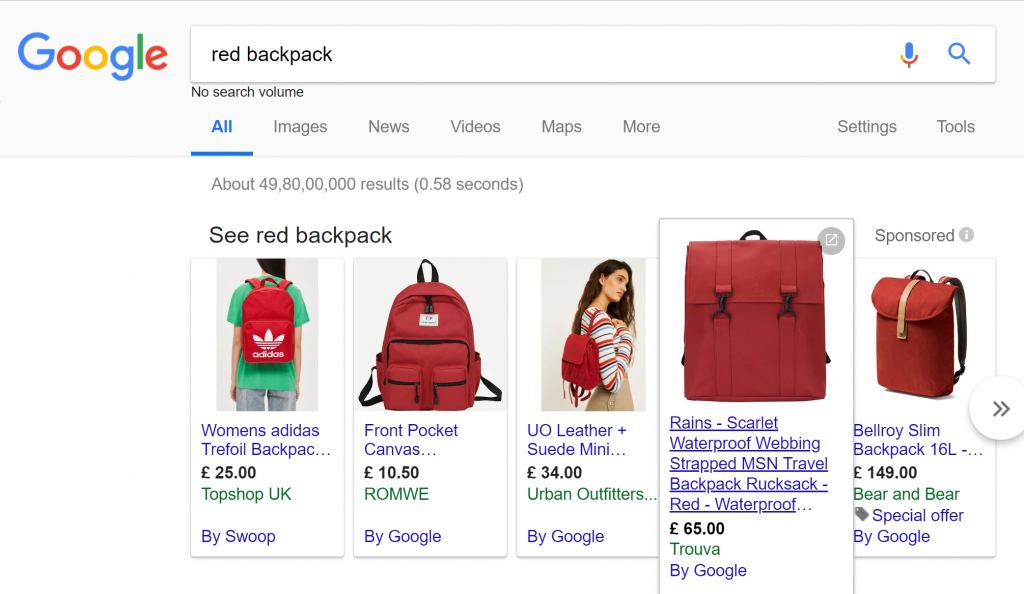 Contact Us today for help promoting your Google Shopping Campaign and marketing.